Mom's friend, Kelly, who lives next door, has a cousin who raises goats. In the spring, mom got to go see them shortly after most of the babies were born. She took lots of pictures which she forgot to do anything with. Since there have been lots of guest posters on Sunday Selfies, mom thought you might like to see some of these goats and the babies this week. The good thing about this? I didn't have to do selfies this week.
Here's Ms. Goat's Sunday selfie.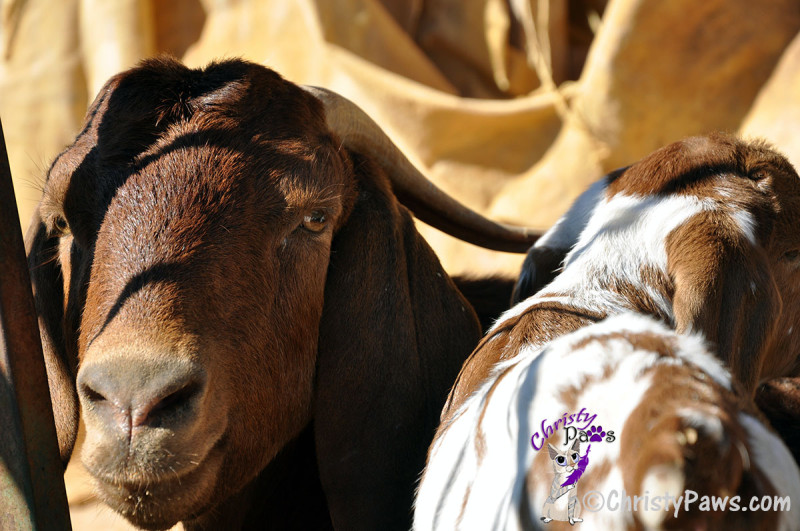 I've never met a goat in person but these things look kind of cute. Here are some moms and lots of babies.
Is Tocktober just for cats? If so, it shouldn't be. Look at all those adorable tocks!
If you missed yesterday's post, click on over to see selfies of Dancer and Sequoia with Flat Andy.
Have a great Sunday!
Christy Paws
We are joining the blog hop hosted by our friends at The Cat on My Head. Click on the link or badge to see more.