A few days ago, I noticed a flood of photos on Instagram that looked like paintings. Of course, mom had to know the source and, with a little snooping of hashtags, she found a new app called SuperPhoto. She spent hours fiddling with different filters.
She's not a fan of black and white but thought it might be a good choice for this photo of black and white kitties Zoey and Sheba, two of her pet sitting clients. This filter is called Black Aura.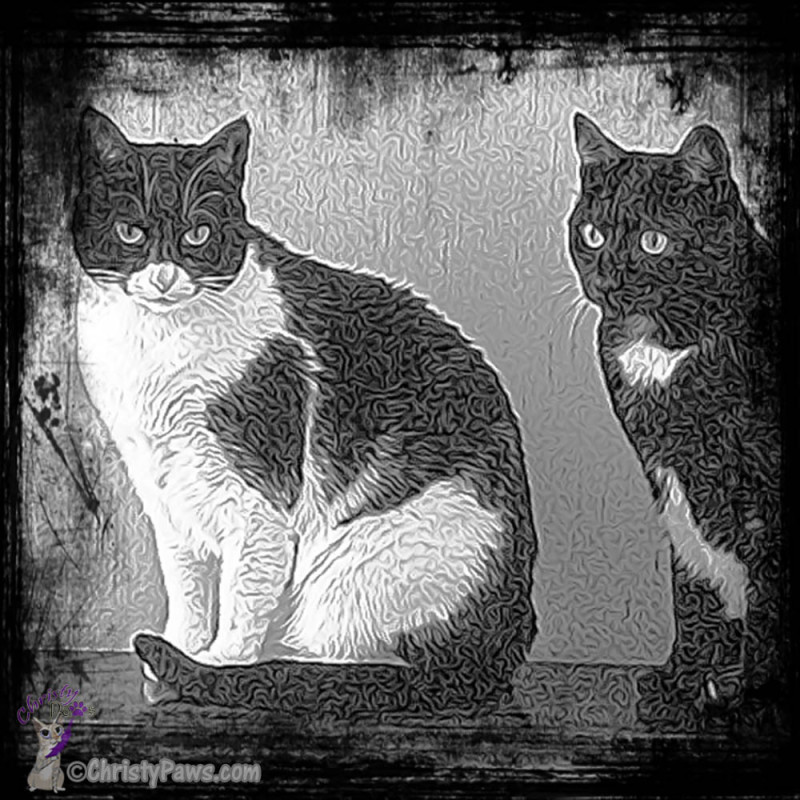 This is MOI, using the Hard Pencil filter.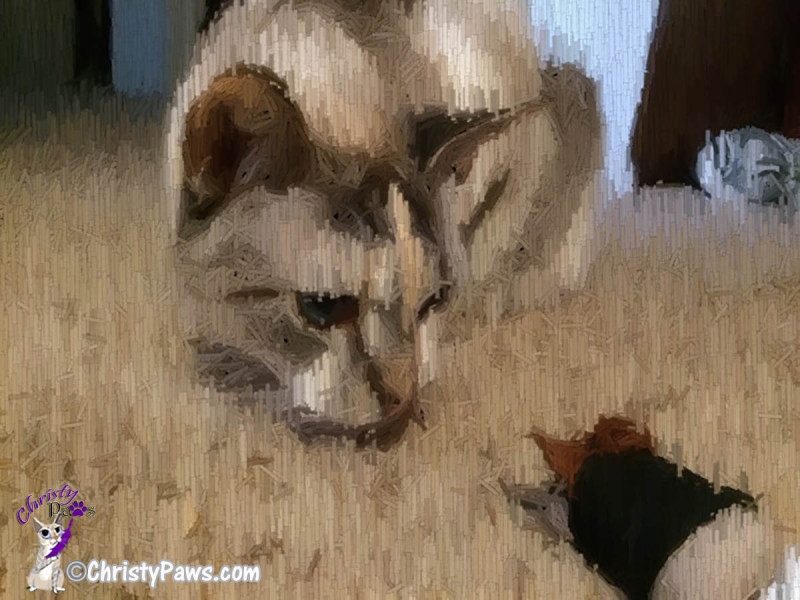 This is the Painting filter that drew her to the app in the first place.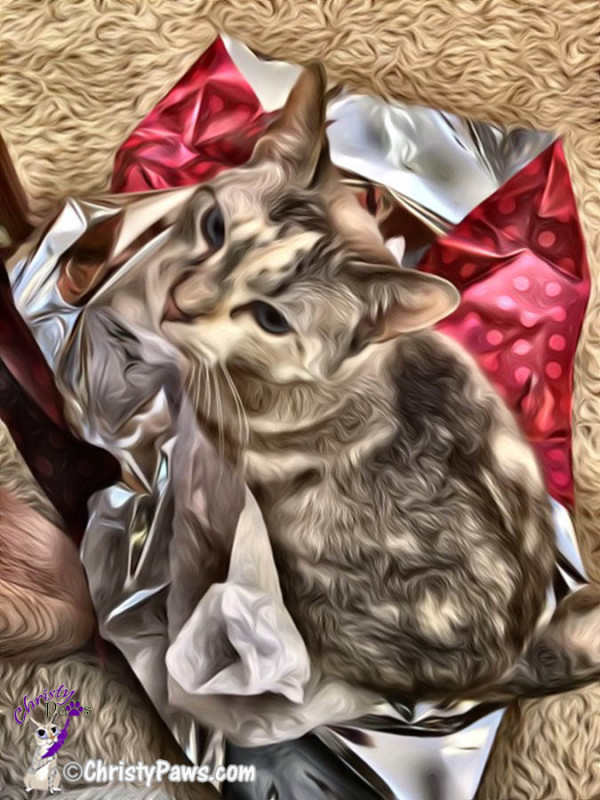 Wishing you a weekend of discoveries.
Christy Paws
P.S. When we went to link up for the hop, we saw that Athena and Marie and written about the same app!
We are joining the Caturday Art Blog Hop hosted by our friends Athena and Marie. Click on the badge to see more great art or to join in the hop.