Here is the original photo of Ocean and Echo, the Dynamic Duo, the D for today's Blogging from A-Z Challenge.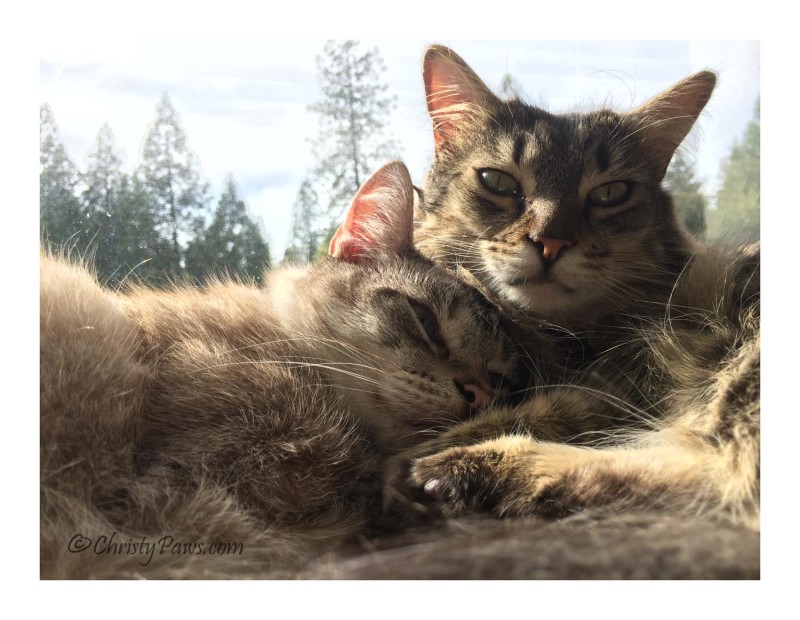 In Photoshop Elements, mom cut them out of the photo and used a soft brush on the eraser tool to soften the square edges at the bottom of the photo. Then she beveled and added a shadow to this layer. She added another layer and used the gradient tool to create the copper background.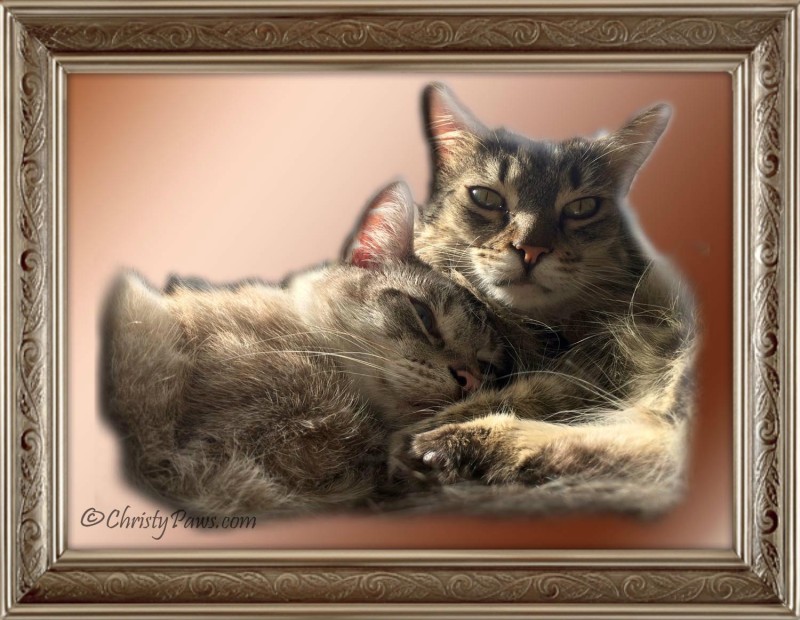 A nice frame in piZap finishes it off.
As we try to do every Saturday, we are joining the Caturday Art Blog Hop hosted by Athena and Marie. Click on the badge to see more great art or to join in the hop.