This Wednesday is a little wordier than most of ours because I wanted to tell you about these photos. It has been a lot colder in the house for the past few days. Mom likes it cold at night so she turns the heat pretty low, but we haven't had much heat even during the day. At least not to our liking. I think it has something to do with the way mom freaked out when the electric bill came a few days ago.
I never sleep under the covers, but very early this morning when mom lifted the covers and invited me in, I decided to take her up on it.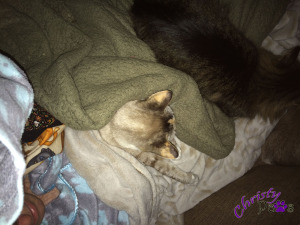 Even Ocean, who usually gets kicked out of bed because he insists on bathing Echo before they go to sleep, crawled in quietly making it a three cat night.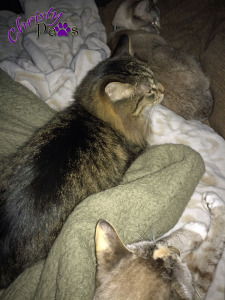 Stay warm my friends!
Christy Paws
This is a blog hop. Click on the badge to see more entries or join in the fun.