Quite often, I take my selfies when I'm laying in mom's lap. That's where I was last night when she said I should do some. Then, of all the rude things, she called Ocean up in her lap. He was asking to come up so she said he could. In case you don't know, even though I love my brofur, we don't get along all that great.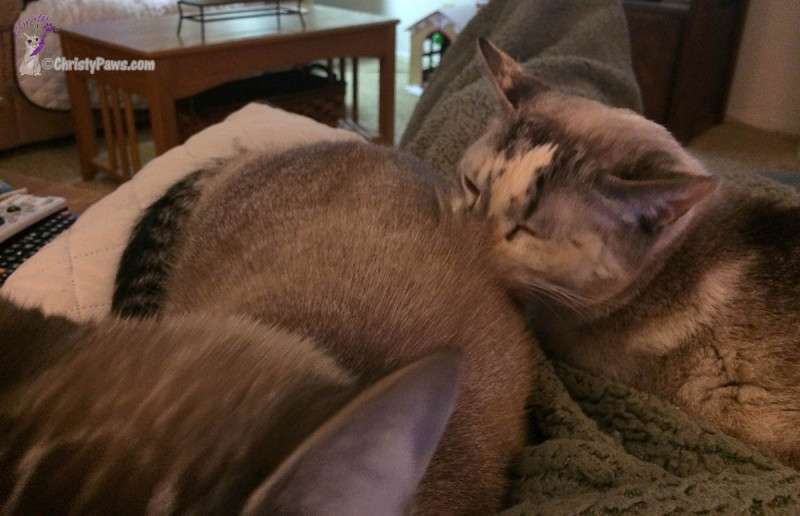 Look. Here he is. Right in my face!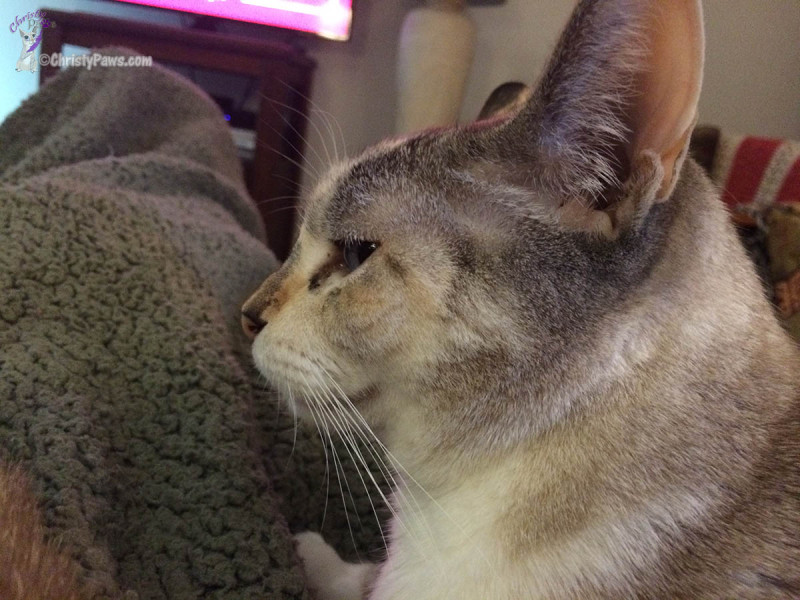 I'm not going to do this.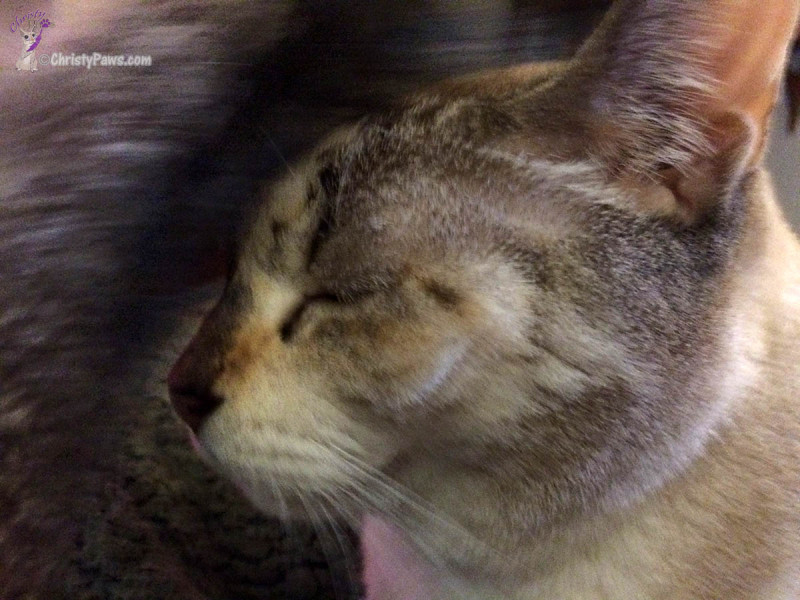 Oh my cat! Now look. He's photo bombing my selfies and touching me with his tail.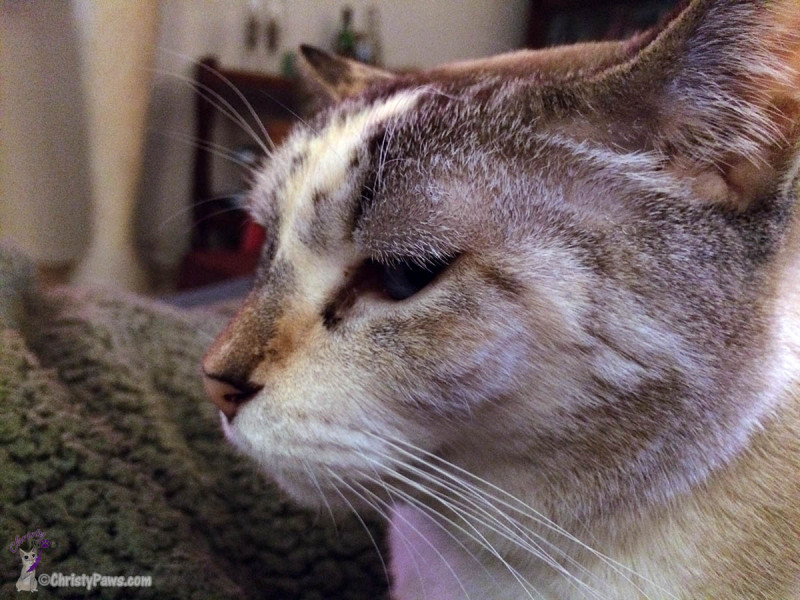 I am not looking at the camera!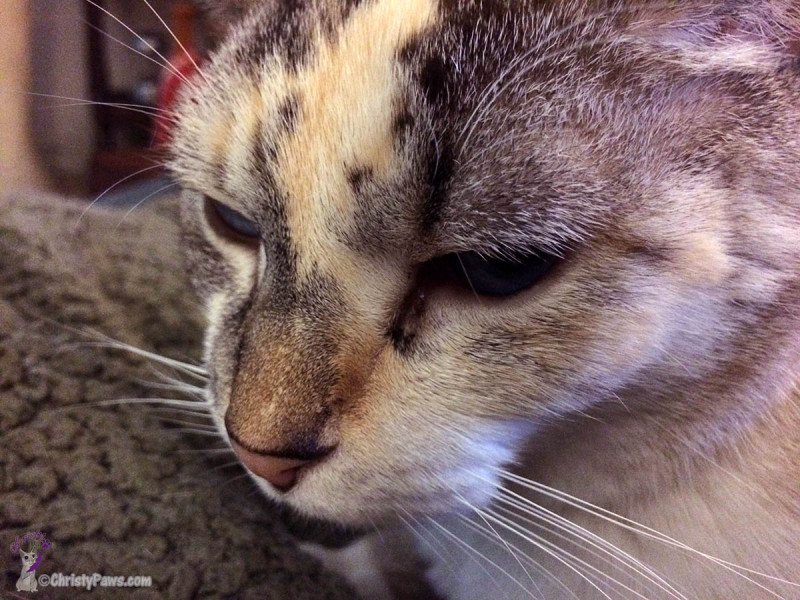 Seriously, I am not looking.
Am I being a diva?
Hope you had a better time taking your selfies than I did.
Have a restful, easy Sunday.
Christy Paws
We are joining the blog hop hosted by our friends at The Cat on My Head. Click on the link or badge to see more.