When mom was in southern California packing up the rest of our belongings, she attended a fund raising event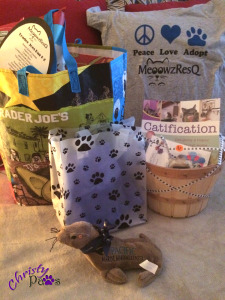 where she won some great stuff including the Catification book by Jackson Galaxy and Kate Benjamin. (You may have read about this on my Facebook page.) I said when I heard about this that I hoped her first project at the new house would be a window shelf. Well, guess what. It was!
We have three great towers that are at window level, but only two are over the wall heaters where it is always toasty warm. Those are the two we like best but there are three of us. Someone is always left out. It is usually Echo because if he has a spot, Ocean will push him off if he decides he wants it. I don't put up with that from Ocean but Echo is such a gentle soul that he just lets Ocean have whatever he wants.
Mom did some research and settled on a shelf that had good reviews for safety and stability as well as ease of installation. When she ordered it, Amazon said it would arrive this week sometime but it arrived on Saturday. It was raining that day and our mail box is in a small bank of boxes down the street. They called from the post office to be sure mom was home so they could deliver it to the house and not leave it out in the rain. Mom says you've got to love a small town.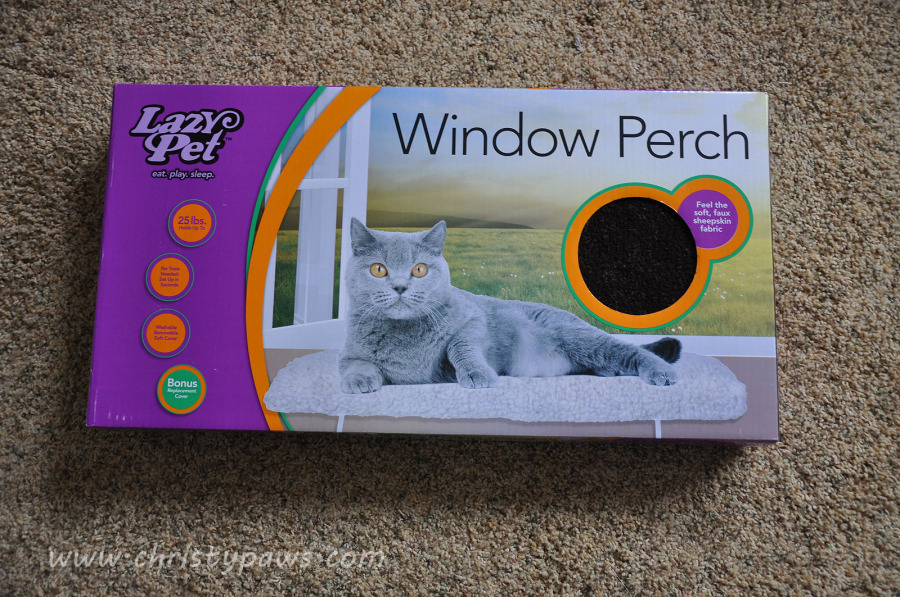 When mom opened the package, of course we all had to inspect the box. It seemed like it was packaged very securely. I claimed the paper fort and defended it from all attackers while mom assembled the shelf.
It looked like it couldn't have been much easier to assemble. Absolutely no tools required – not even a screw driver. The hardest part was waiting the eight hours for the tape to set up before the shelf could actually be put on for us to try out. By that time, it was dark out and there was nothing for us to see out the window. Not the best planning, mom.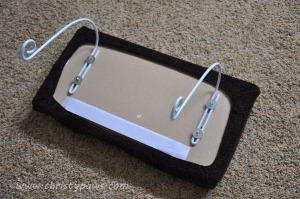 The next day, I tried it out first thing and claimed it as mine. I stayed there almost all day. The minute I left, who do you think took it over? You guessed it. Ocean. We kind of take turns now and I don't mind sharing.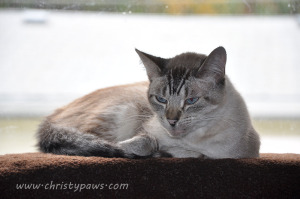 Can't wait to see what the next catification project is!
Christy Paws