When mom ordered our window shelf, she also ordered one of our favorite toys – a Cat Dancer. Mom has always called these toys "bugsy." Whoever came up with the idea for bugsy was a genius. This toy couldn't be simpler – a wire with some paper on the end – but I bet there isn't a cat out there who isn't mesmerized by them. You know, we cats are entertained by the simplest things!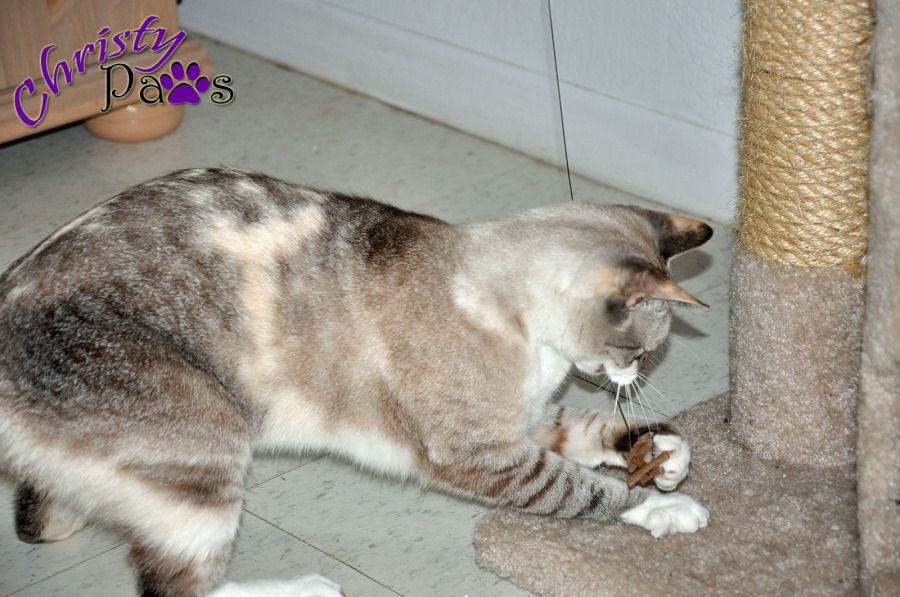 We had a Cat Dancer a long time ago but, as it often happens with our toys, it disappeared. We probably finally killed it good. This bugsy didn't come with the paw that our old one came with. The paw stuck on something, like the wall or a door. It had a slit in it that one end of the wire fit into to hold it in place. Since it didn't come with this, it took mom a while to find a good spot for it.

Once it was in place, we each took a turn playing, then we all played together. Echo couldn't get enough of it. He kept playing and playing. Mom says one of the kitties before us would play with it until she was exhausted and panting. We didn't go that far but close.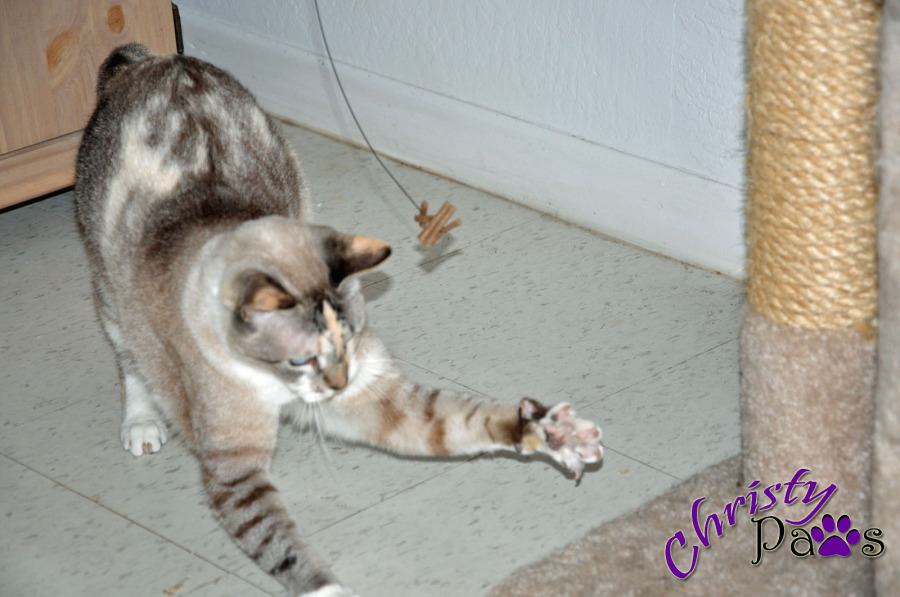 Christy Paws