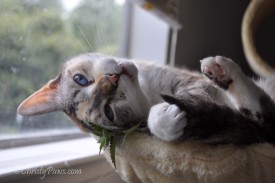 The flowers on our deck are looking pretty good again and I was going to show them to you today, but would you believe it, it rained again yesterday and is supposed to rain more today. Of course, I don't really care if it rains since I just watch it through the windows. It looks kind of cool but it keeps my sun puddles away. I'm not complaining though. Mom says we need every drop we can get — our local mountains are even getting some snow! This is all just a drop in the bucket, though, for the amount we need to even make a difference after years of not enough rain.
In an effort to conserve water, all the plants on the deck have saucers under them to hold the excess water for them to reabsorb rather than letting it drip to the ground. This works great as long as mom is watering and doesn't water so much that they are left standing in water for too long. After a day of rain, the saucers were all full and the plants are soaked.
When mom went out to empty the saucers, look what she brought back to us! In came the first fresh catnip we've had in a very long time. Oh, my, it was so wonderful! I smelled, licked, chewed and rubbed all over it. Then I fell into a lovely sleep holding it between my paws.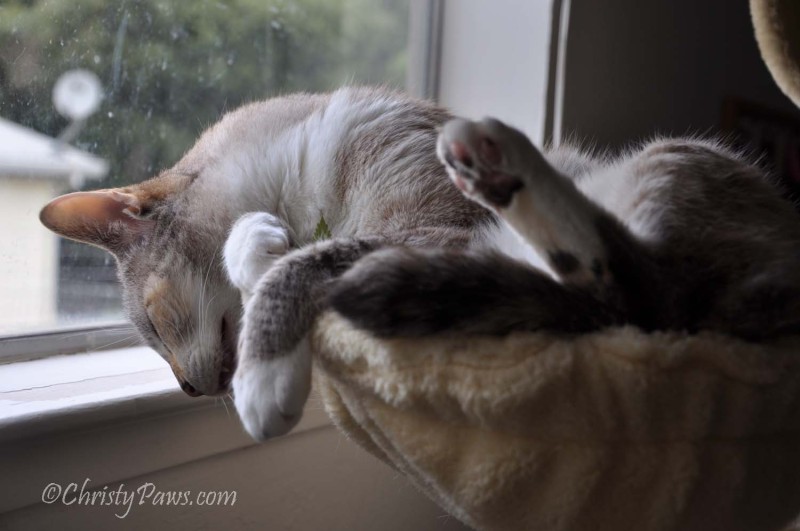 Ocean really got into his. We were in our little pods when mom brought it to us. I stayed in my pod with mine and so did Ocean at first. Then he got up and started tossing and batting it around. When he finally knocked it to the floor, he was done and returned to his pod for a nipped out nap.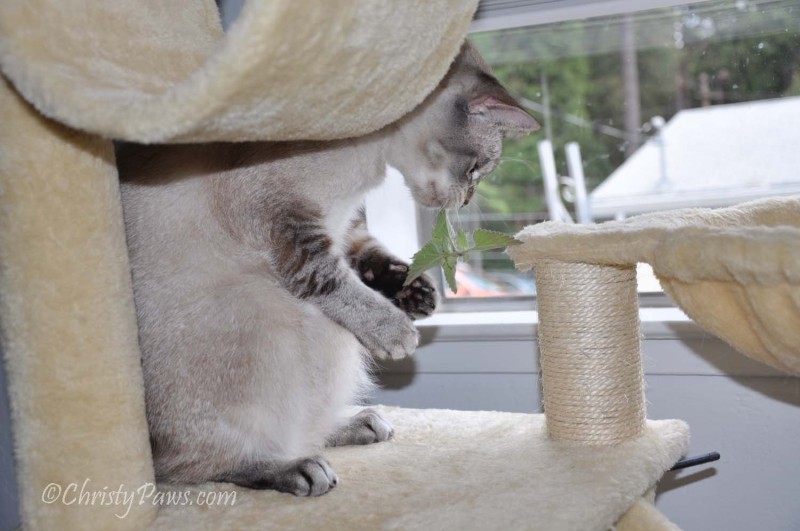 Echo was very subdued with his — at first. He rubbed on his a little while he was in his bed but he mostly watched Ocean play with his. Once Ocean and I were finished with ours, Echo went down to the floor and started playing wacky with it. Mom tried to video him but, of course, he stopped being wacky when he realized that. She did get a little bit so I might have a video to show you this weekend.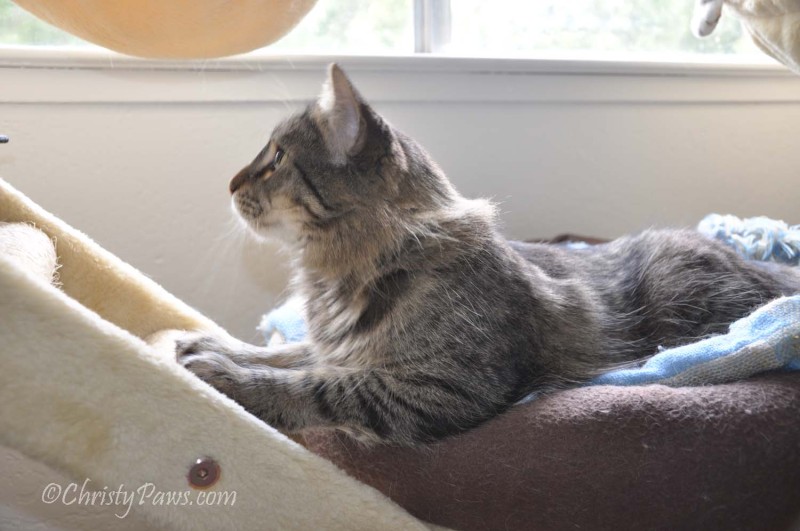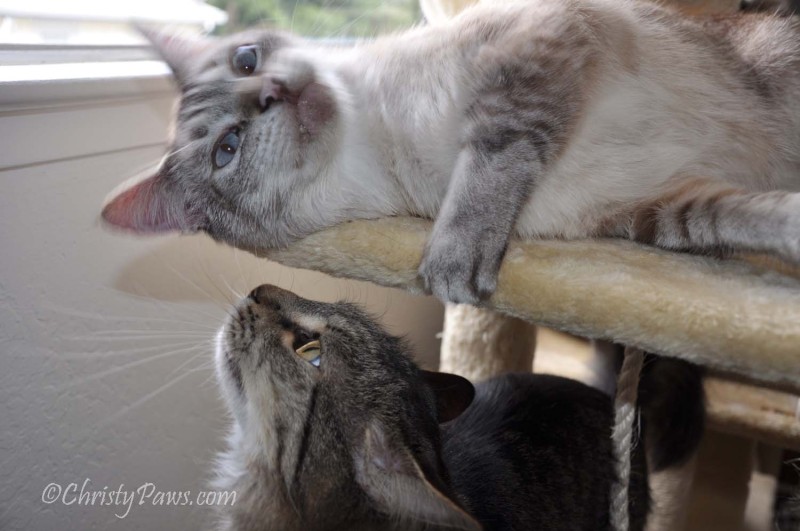 Wishing you a nip-filled day!
Christy Paws