Lots of layers and tinkering with this one in Photoshop Elements. I thought a straw hat would have been cute so I could join some of my blogging friends but mom said, "Maybe another time." I think I will hold her to that. She has never put a Photoshop hat on me. She's tried a couple of real ones and, well, let's just say it didn't work out.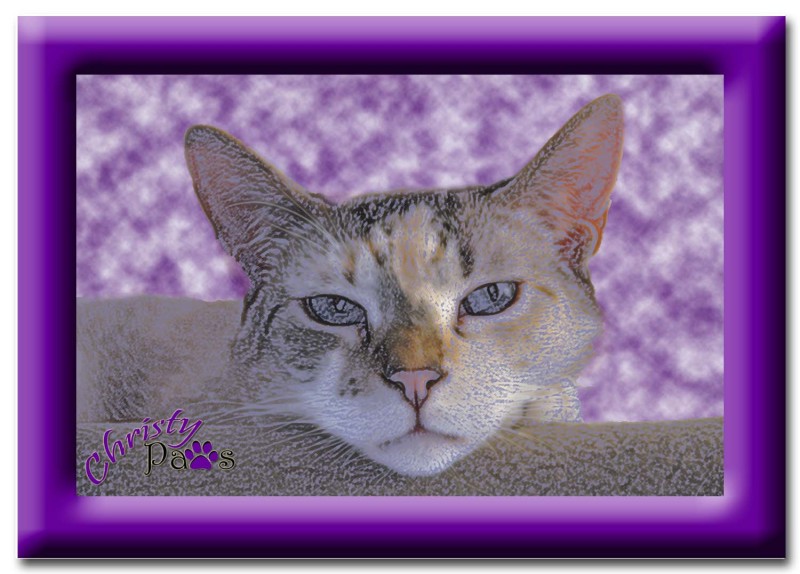 Have a great weekend!
Christy Paws
As we try to do every Saturday, we are joining the Caturday Art Blog Hop hosted by Athena and Marie. Click on the badge to see more great art or to join in the hop.