We tried out some new things for us with this Caturday Art project. In Photoshop Elements, mom applied the palette knife filter to one layer and the ink outlines filter to a duplicate layer with 50% opacity. That let the palette knife effect come through and still show some of the dark ticking. What we tried that we haven't used much before is the artistic brushes. That's what she used to create the leaves and bursts. Then she added the mat and frame with two more layers.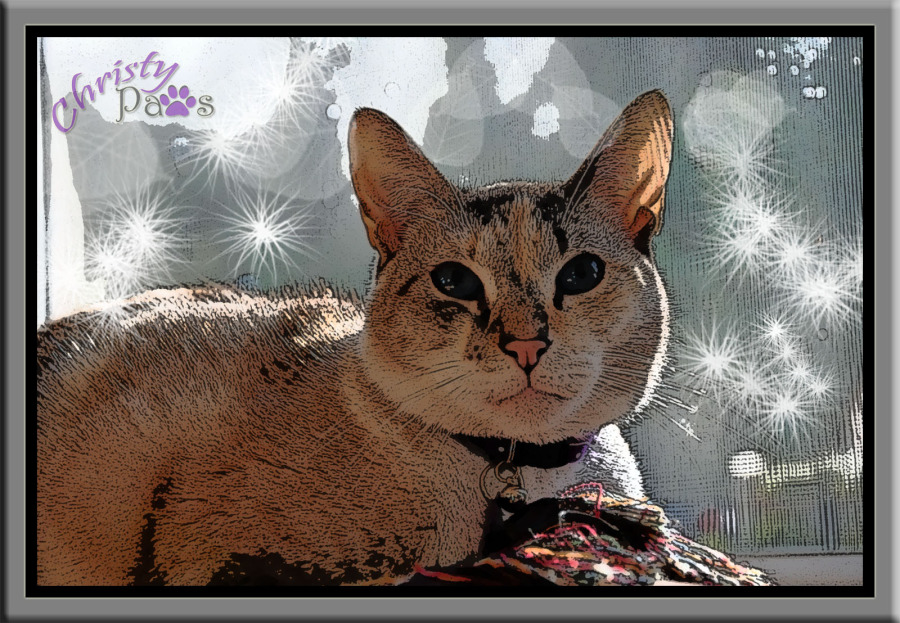 Here is the original. You can see my eyes are pretty dark and when the filters were applied, they became almost black. Mom wasn't very happy with that.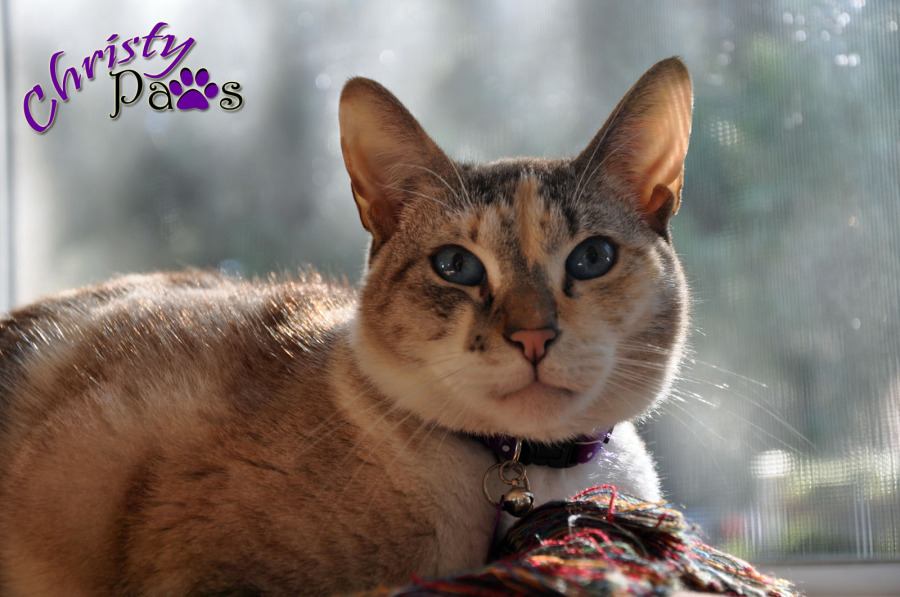 So, of course, mom couldn't be satisfied with just one rendition. She had to try a few other options to see how it affected the outcome. First, this time, she lightened my eyes. Then she applied the palette knife filter, and instead of the ink outlines, she used the accented edges filter which made the picture beautifully bright and cheery. Then, three more layers created the mat, frame and cutout.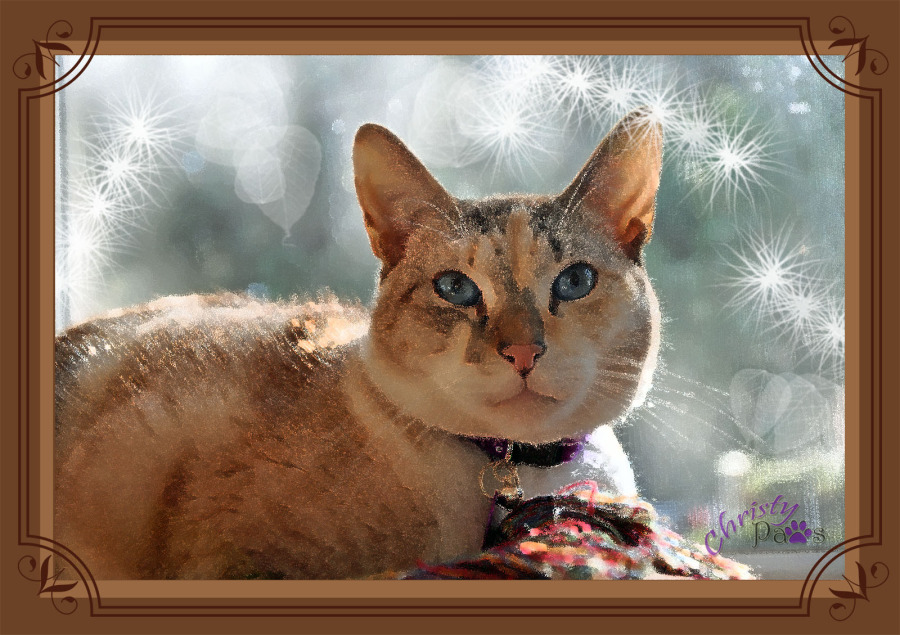 I like them both. One reminds me of winter and the other of spring. Do you have a favorite?
Wishing you a bright and cheery Caturday.
Christy Paws
This is a blog hop hosted by Athena and Marie. Click on the badge to see more great art.