We usually get up pretty early around our house. Not that that is MY idea! We never wake mom up. It is always the other way around. We are sound asleep, cozy and warm, when she rousts us out of bed while it is still dark outside. The first thing she does is make coffee then she and I sit down to work on blogs and my social media.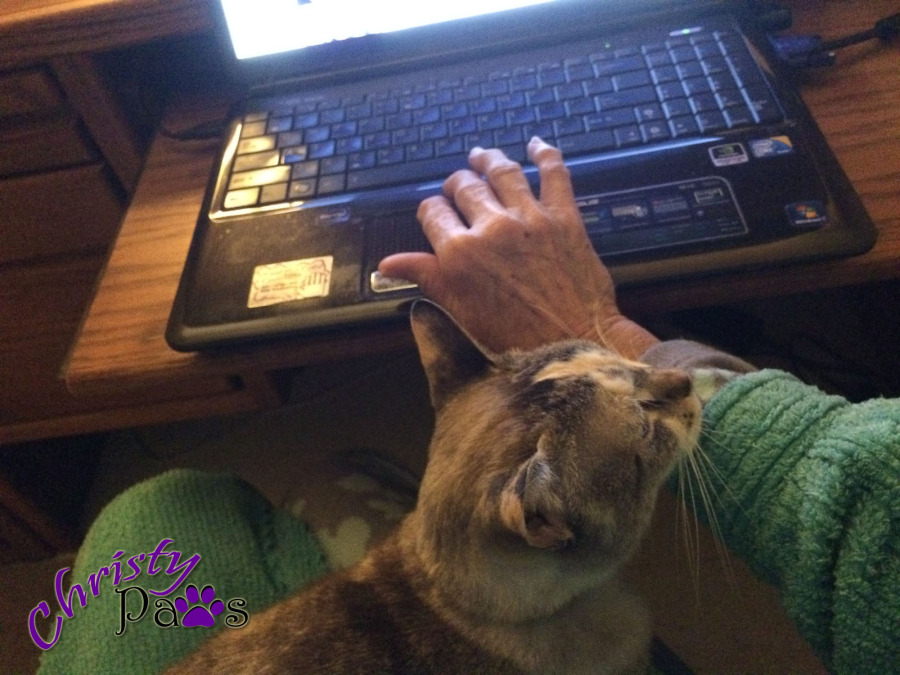 Some mornings, it is harder to get started than others.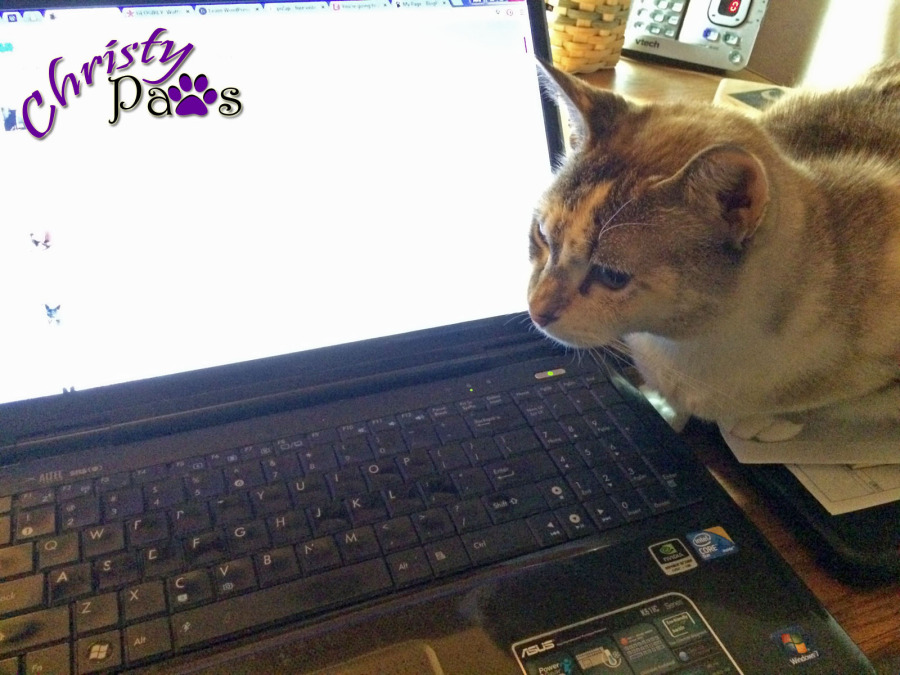 Other mornings, I'm all gung ho. (Did you know that comes from the Chinese and means Work Together-Work in Harmony?)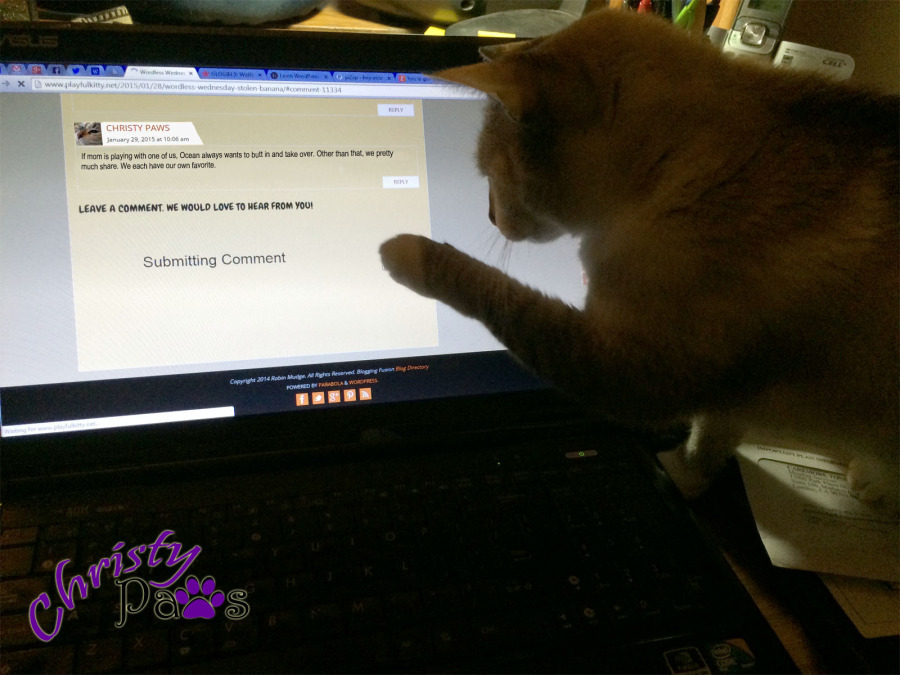 I love leaving comments on my friend's blogs. I get really excited when someone comments on mine. I just love reading what my friends have to say. And all of you non-bloggers who visit, don't be afraid to leave a comment. I want to hear from all of you!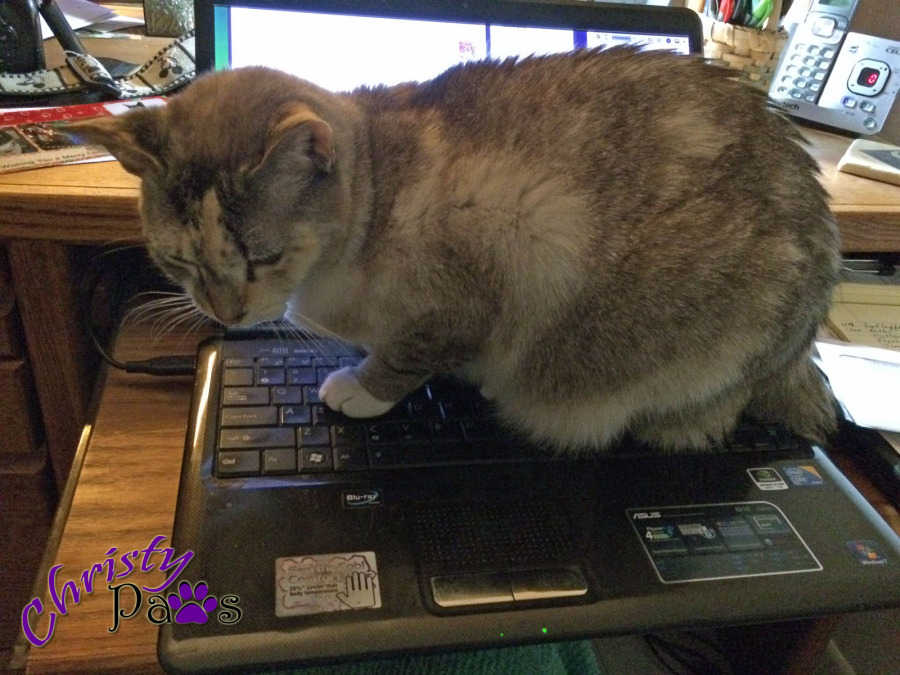 Sometimes, I just want to jump right in and do it myself.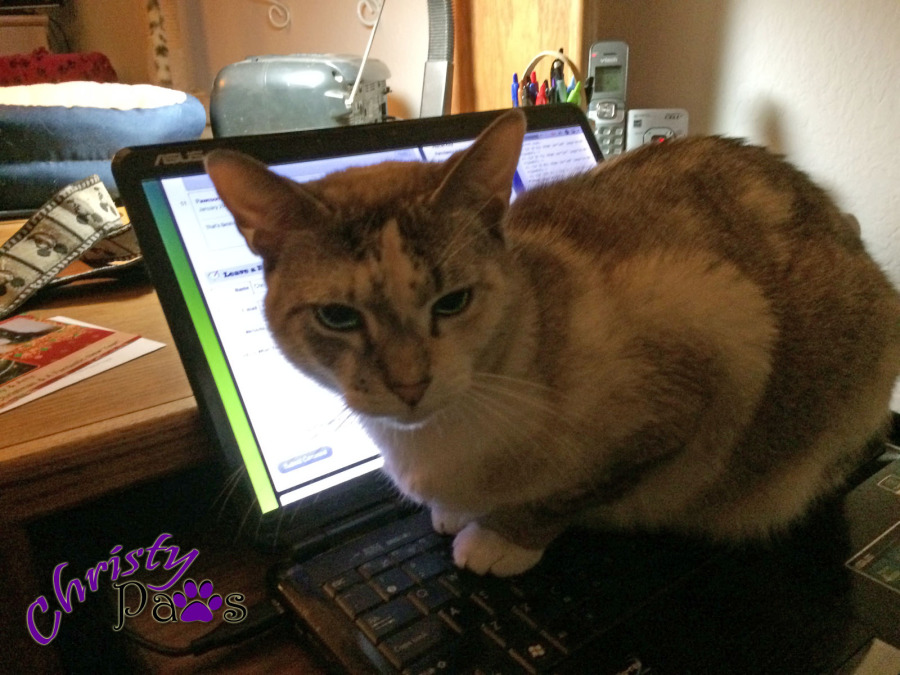 What do you mean, laying on the keyboard is not helpful?
About the time it starts getting light out, she remembers to feed us. Once in a while, we get really involved in research or something and Ocean has to remind her — he's the pushy one. If he isn't successful on his own, we'll help him out. After everyone has breakfast, we get back to work, which really is more like play.
Do you leave comments on the blogs you read?
Happy reading,
Christy Paws
P.S. Mom is really excited. She purchased her ticket for the BlogPaws Conference in Nashville in May. This is her first one. Do you think I should go with her to keep her out of trouble?