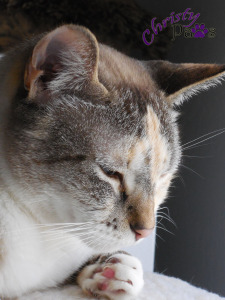 OMC! Is my human ever lame, and she is usually pretty tech savvy. After trying for some time to get the camera to work yesterday so she could download the photo we wanted, she ended up finding a different photo for Wordless Wednesday.
I admit it was early and she had had only one cup of coffee, but really, the solution was so simple. All she had to do was take the memory card out of the camera and put it in the computer. (I bet some of you thought of that, didn't you? You just didn't want to be rude by stating the obvious!) Well, she did finally think of that — after she had published our post. I scratched saying she is old and slow in yesterday's post but perhaps I shouldn't have!
The camera is still broken but at least she got all the photos off of it. There are quite a few she really likes — there should be after the amount of time she was pointing that thing at us!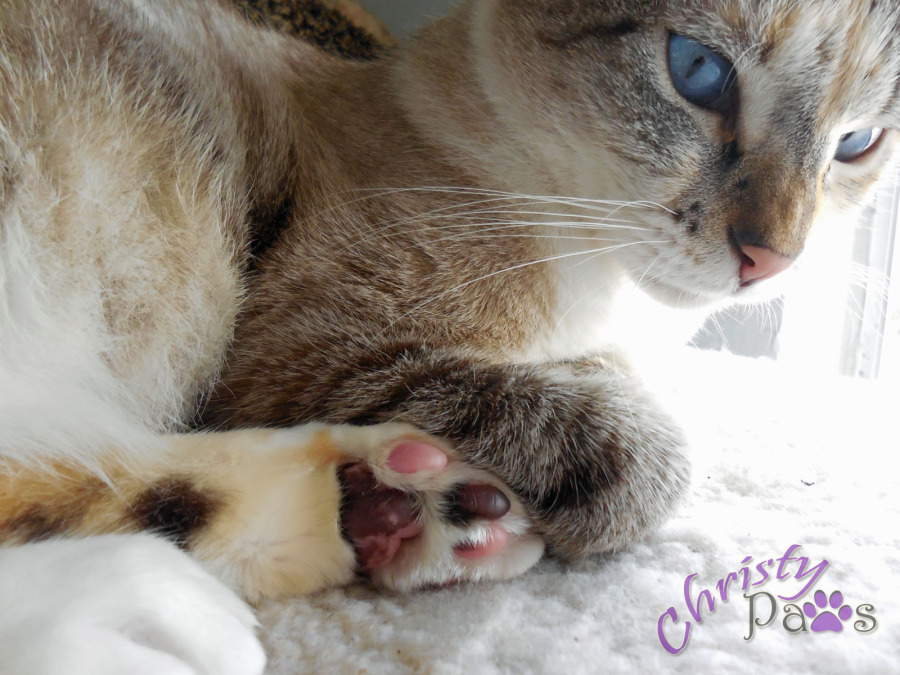 We wanted to use this photo showing off my pink and purple toes, pink nose and blue eyes. When I first saw this photo, I wondered if pink and blue should be my colors instead of purple. But then I thought that pink and blue is for babies and I'm no baby!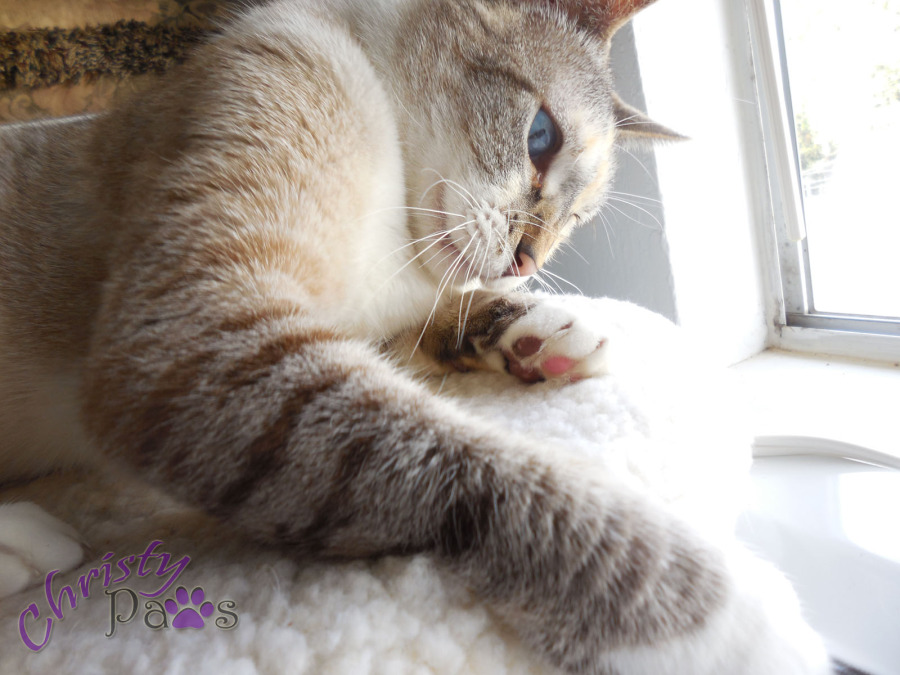 I decided I would stay with purple. After all, purple is for royalty and I AM the queen of the house.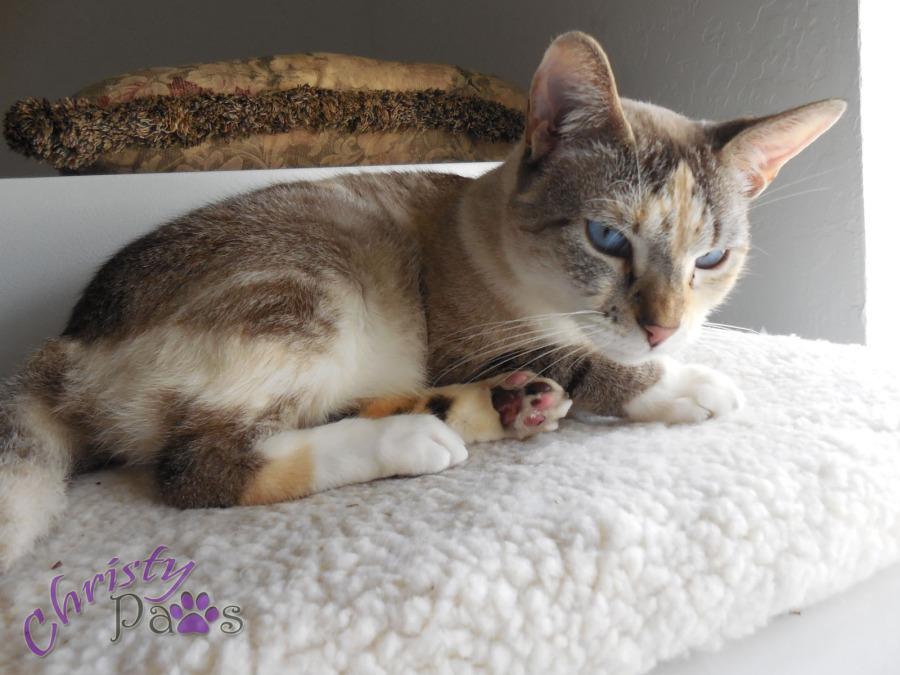 Have a great day.
Christy Paws