Ocean was so sweet to mom the other night, she told him he could do this week's Sunday selfie. Of the three of us, he spends the least time with her. Most of the time, when he does try to cuddle with her, he wants to make biscuits all the time and give her little love biteys when she pets him. For some reason, she doesn't appreciate this and makes him get down. The other night, though, he carefully climbed up in the chair, pawed her shoulder and laid his head down. No kneading and no biting! This made mom smile so it made me happy to have Ocean do the selfies. Notice I'm even letting him touch me!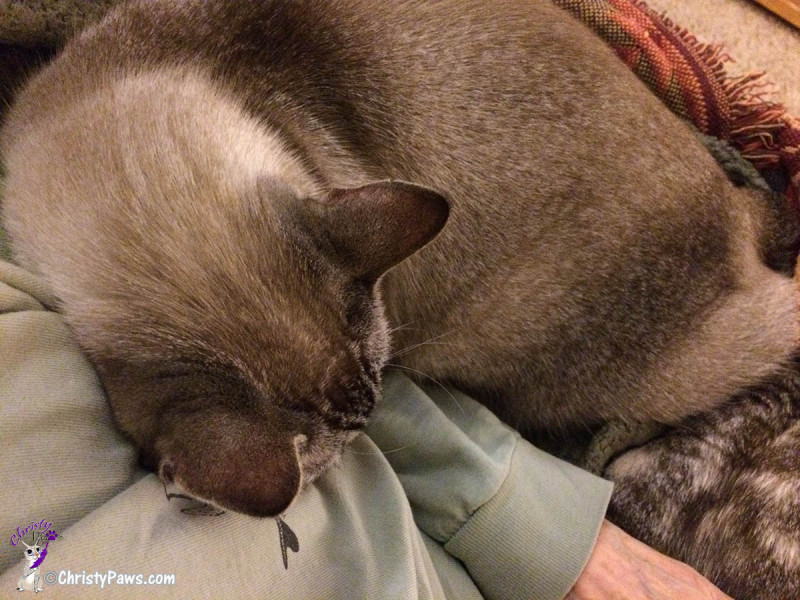 Here is his selfie. I think he did a pretty good job on only the second try.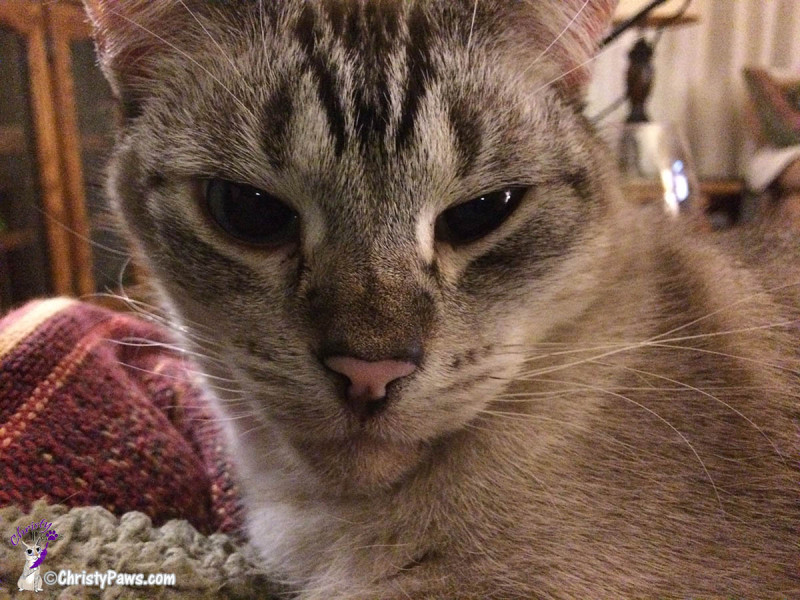 He was so good, mom even let him do a selfie video. It's dark but I still think it is kind of cute. Be sure your sound is on for the full effect.
I hope everyone is safe and warm and having a super, easy Sunday.
Christy Paws
We are joining the blog hop hosted by our friends at The Cat on My Head. Click on the link or badge to see more.