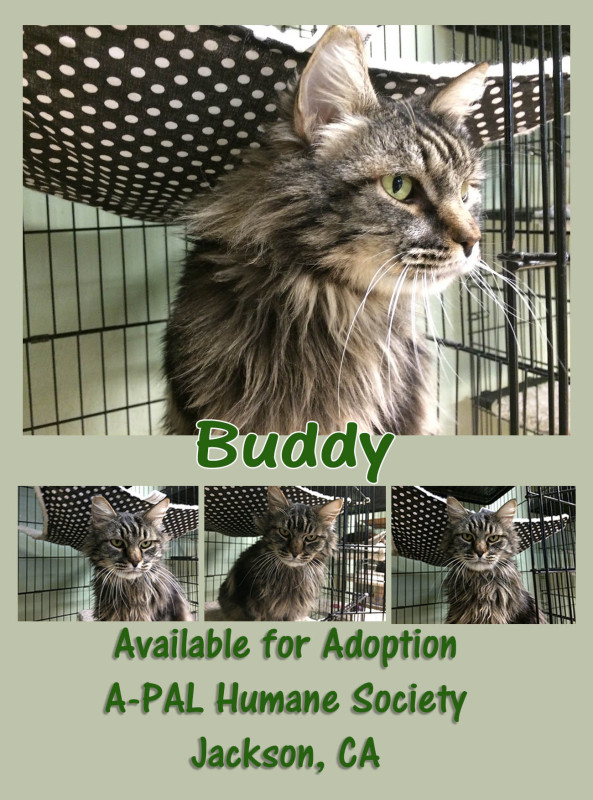 I wish that Buddy's story was unique but it's not. He is an owner surrender. That's a sad situation but we don't judge because you never know what was happening in his family to cause him to be relinquished. All that matters now is that he is safe with A-PAL Humane Society.
Buddy has actually had an adopter since his arrival at A-PAL but the adopter lived out of the area. A pilot was going to fly him to his new home but that kept falling through so he is once again available for adoption.
Buddy is a handsome, 6-year-old, long-haired, tabby, and just look at those amazing whiskers! He is very laid-back, sweet and affectionate. He is neutered, de-wormed, flea treated and vaccinated. If you would like to meet Buddy, you can see him at the Feed Barn in Jackson, CA.
If you aren't able to adopt Buddy yourself, please share to help Buddy find his forever family. You never know who might see him and fall in love.
Thank you!
Christy Paws