We've had some MeoowzResQ foster kittens in the house for about a week now but none of us bigger cats have gotten to see them yet. They are upstairs in the kitty room because they are sick and getting medication. Mom says they have an upper respiratory infection. Mom took some photos of them though and they look pretty cute! They don't look so sick to me!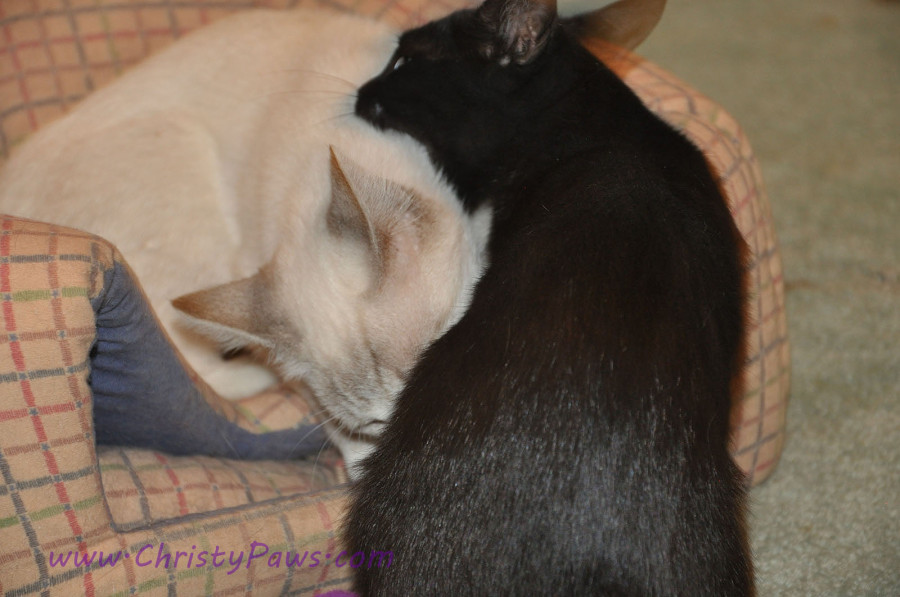 Mom says they are both so sweet. The black one holds mom's face with her paws and kisses her nose. She had a hard time getting a picture of her. Mom says she is a ball of energy and is always on the move or wants to be in her lap and won't stay far enough away to photograph. It looks like she finally got lucky with a few shots. This is Beyonce. She is a black Bombay type female.
This is JayZ. He is a male Siamese lynx point. He is much more subdued but is still very affectionate and playful. He is a little bit shy but who wouldn't be with rowdy Beyonce around demanding all the attention! Look at the cute little black spots on his nose.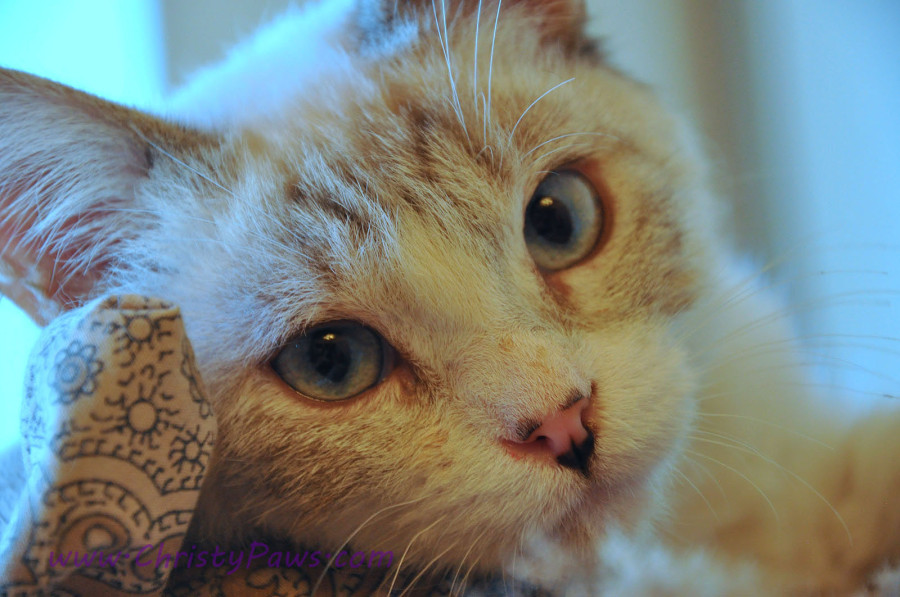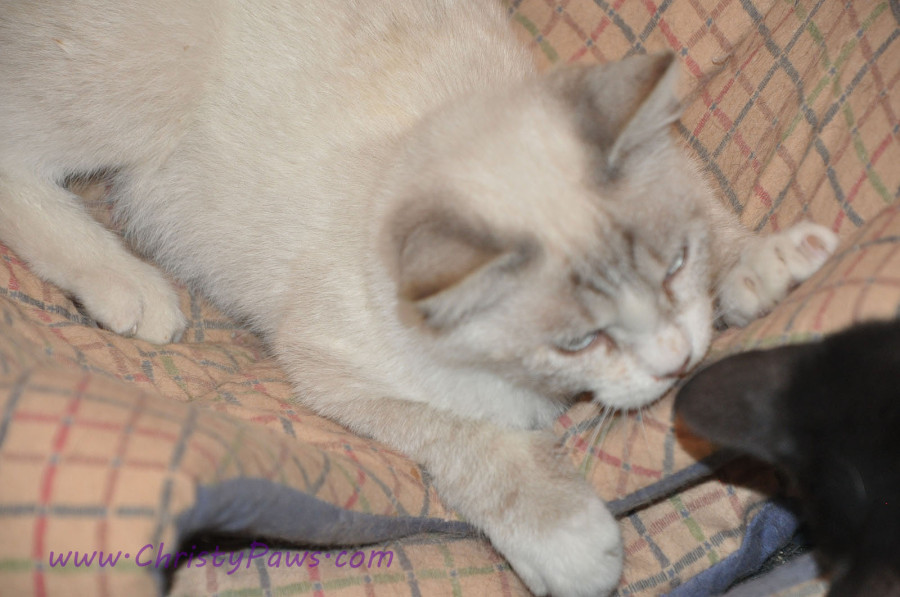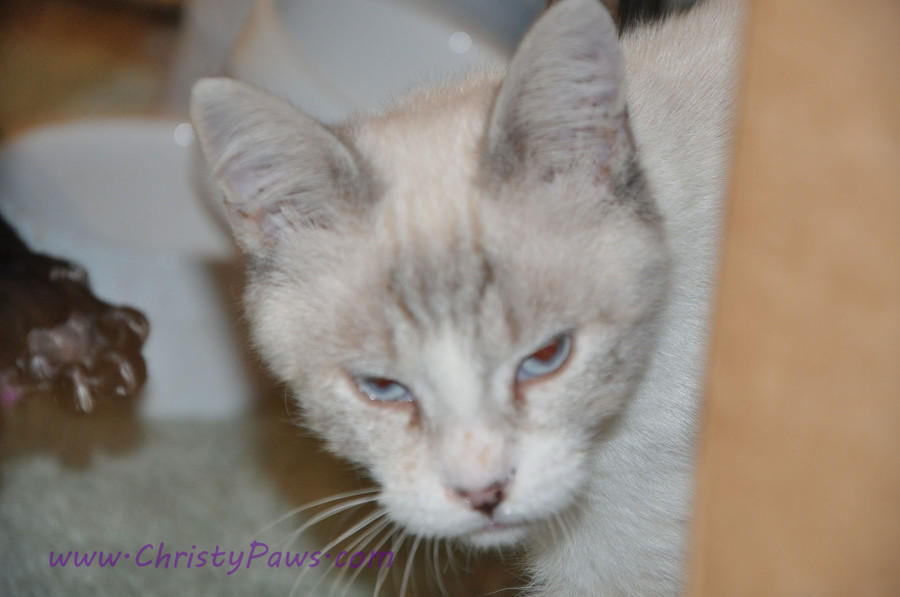 Both of these fur babies will be available for adoption through MeoowzResQ in a few weeks. JayZ has already been neutered so as soon as he gets well he will be available. Beyonce needs to get spayed as soon as she is well. Then after a few days recuperation, she'll be ready for adoption too.
You can help foster kittens JayZ and Beyonce find their forever homes by sharing them. Thanks!
Christy Paws