It is Caturday and that means it is time for Caturday Art. This Caturday is also Valentine's Day so it is a special day. Mom is traveling today but she will be home later and we will all share lots of snuggles and purrs.
This Valentine card started in Photoshop to place the three photos in a file and create the lavender background.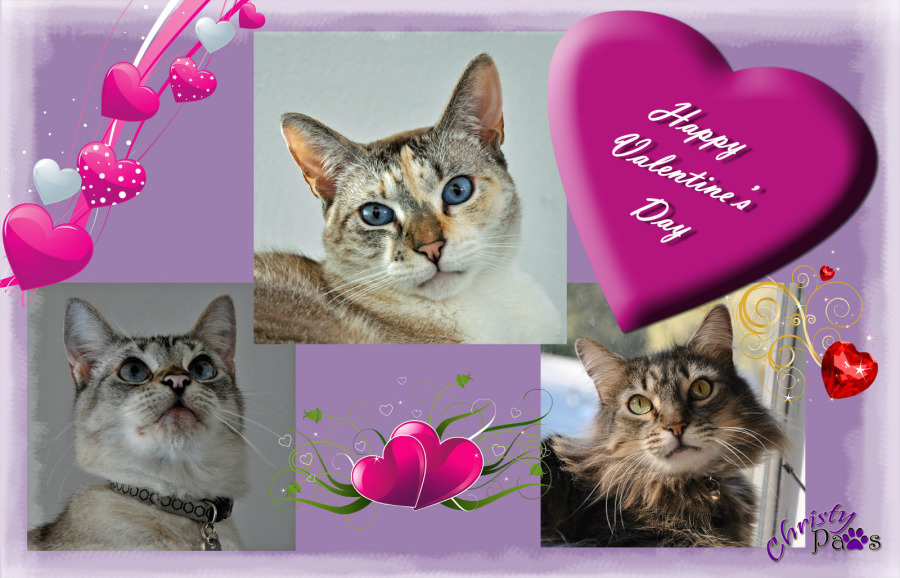 Then it took a trip to piZap where the "sticker" embellishments and the smudged border were added.
Back in Photoshop, the large heart and Valentine's text were added.
Here are a couple of other cards we created.
Hope you are spending this Valentine's Day with those you love. Thanks for spending a little bit of it with me!
Christy Paws
This is a blog hop hosted by Athena and Marie. Click on the badge to see more great art.