Mom was excited when she discovered Athena's Caturday Art Blog Hop because she loves to tinker around in PhotoShop. She's done lots of artsy things with photos of us kitties and is happy to have a place to show them off.
This one is pretty simple. First she posterized the photo with my eyes deselected so that the filter didn't effect them. Next she applied the craquelure filter for the texture including my eyes.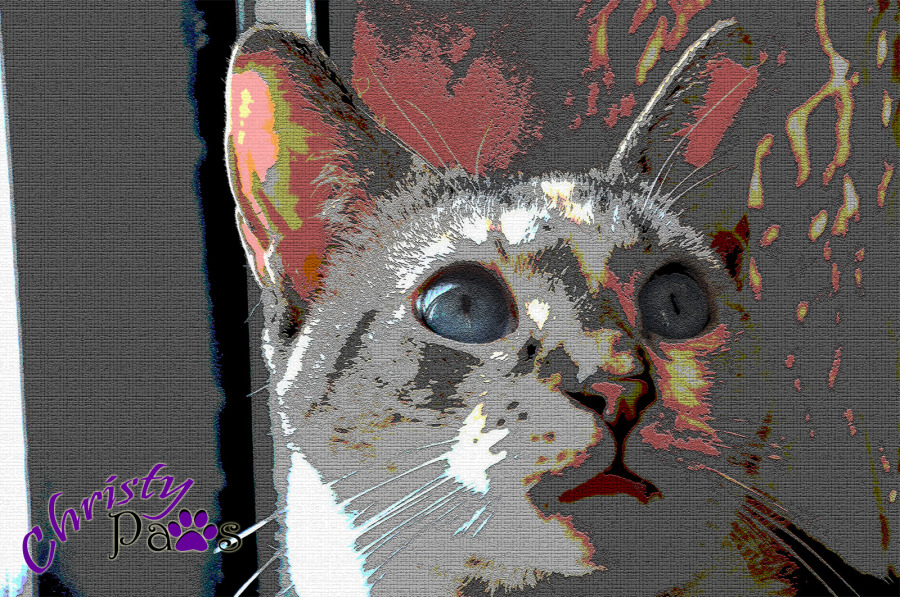 I look like I have lipstick on, don't I? Happy Caturday everyone!
Christy Paws