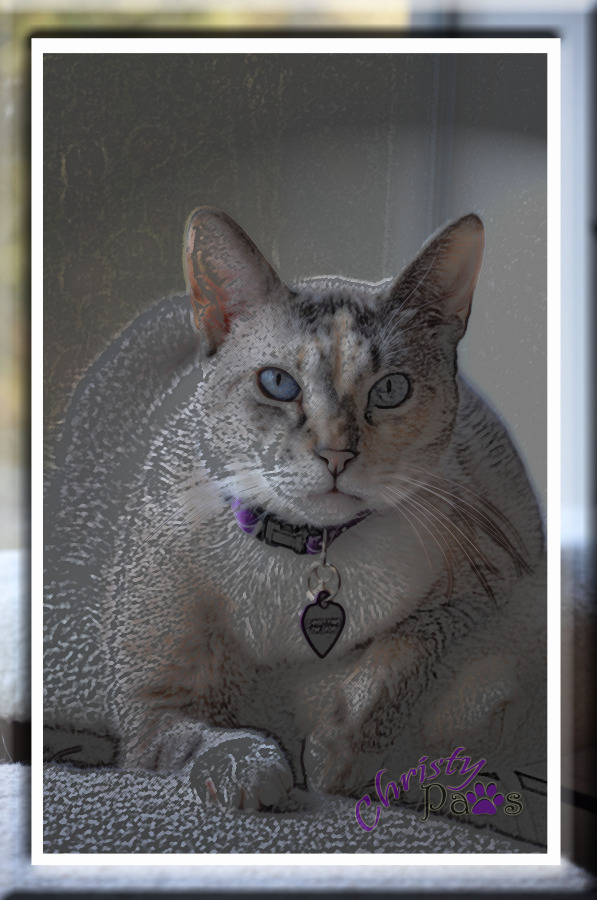 We are once again late but still participating in the Caturday Art Blog Hop hosted by Athena and Marie.
Mom created this effect in Photoshop Elements by first making several duplicate layers of the original photo. One layer, with reduced opacity, has a mystery filter applied (mom can't remember) and the layer behind it has the lighting effects filter applied to create the lighter spotlight area around me. The frame was made from another layer of the original photo with the middle cut out and then the layer was beveled. The mat is just a white layer with the middle cut out.
By the way, mom has come up with the brilliant idea of naming the layers with the filter that she used. Duh! Humans are so slow some times! She may have even thought of this before and forgot. She doesn't remember.
Here's the original photo.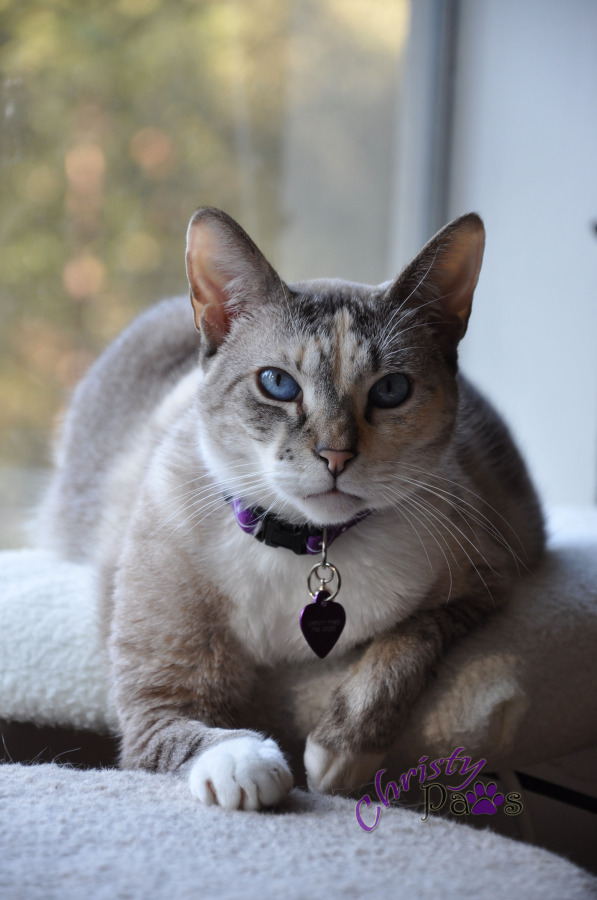 Hope you are having a super Caturday.
Christy Paws
This is a blog hop hosted by Athena and Marie. Click on the badge to see more great art.