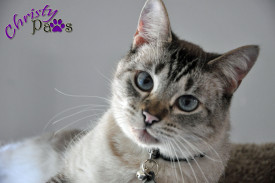 Hey there! Ocean here. I took over the blog this morning while Christy was sleeping. Actually, she said I could. I wanted to ask if you kitties who blog feel like you get away with more stuff since you started blogging? Maybe even all your fur sibs get away with things.
Like, take the other day for instance. I jumped up on the arm of mom's chair and slyly slid my paw over to her side table to liberate a crinkly piece of paper. Mom was sitting right there but I couldn't help myself. (Christy says it is because I'm naughty!) Oh, do I ever love crinkly things! Foil crinkle balls are the best!! Now, I was expecting mom to take it away from me right away since it was "trash" according to her, but what do you think she did? Yep. She pulled out the camera and started taking pictures. Click, click, click!
So I had to giver her one final salute before I was done with it!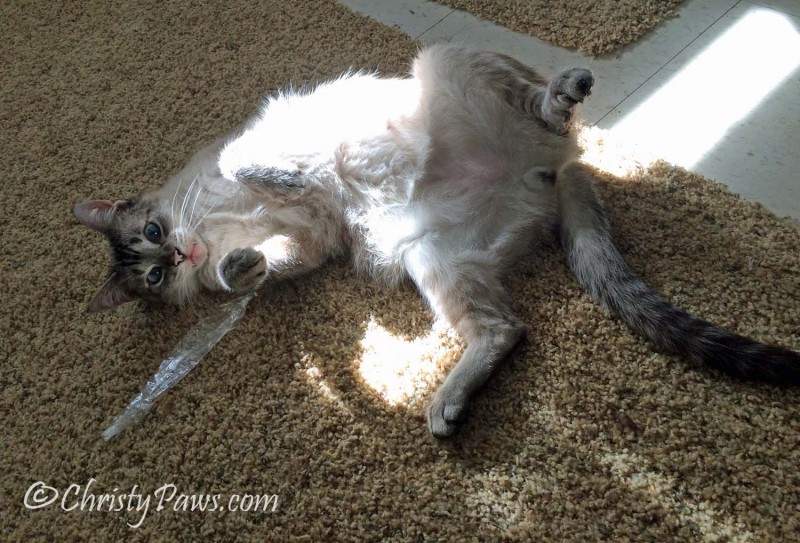 Thanks mom! and thanks Christy for letting me do this post. Maybe I'll get to post again some time!
Ocean out!