I was just looking back over my last newsletter and I realized that it is mostly about mom! Well, kitties, we all know that, since we don't have opposable thumbs and we don't drive, we are at the mercy of our humans. So, if they are preoccupied with their own stuff, we get more nap time!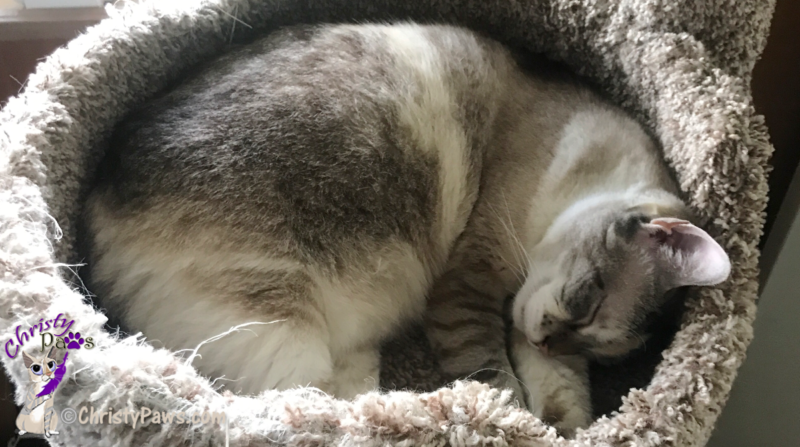 I have a feeling, though, that things are going to change in the very near future. You may have already figured out that the big secret I couldn't spill the beans about is that we have a new trailer and we're going to be going on an RV trip finally!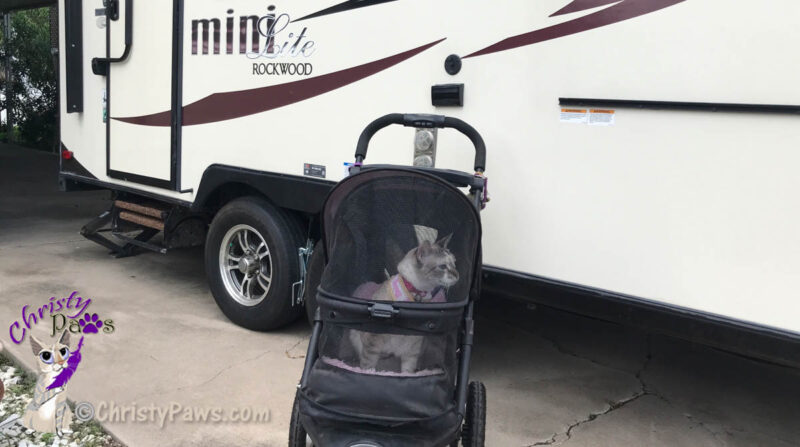 I know mom is more excited about this than Ocean and I are. I do have to admit that, although we don't like riding in the car in our carriers, we do like being in the trailer. We love all the sights and smells when we arrive at a new destination on an RV trip.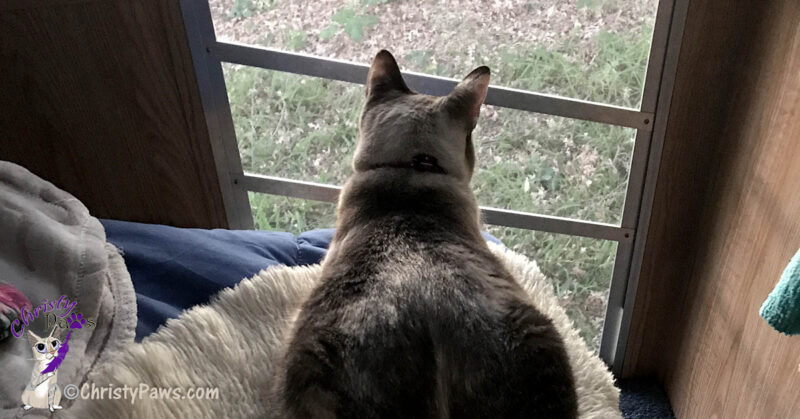 A Little RV Trip History
In case you are new here, let me catch you up. In 2018, mom took the first step towards fulfilling a lifelong dream of traveling the country by RV when she purchased a travel trailer. We spent almost six weeks traveling from northern California to the Rio Grande Valley in deep south Texas. You can read about that RV trip by clicking on the photo below.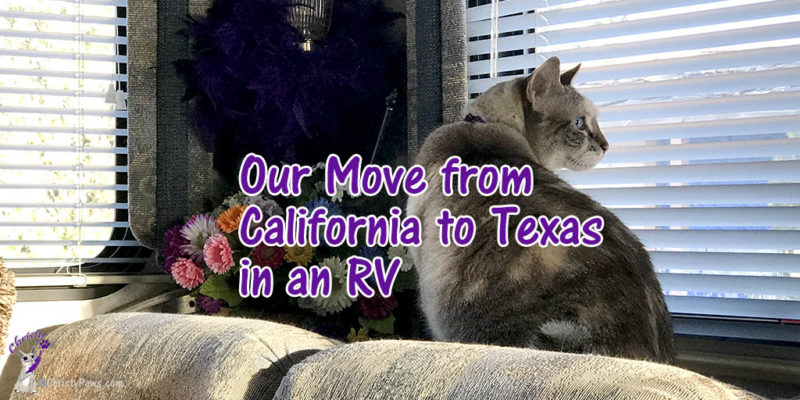 In 2019, we did another 6-week RV trip through Texas and into Oklahoma to see our cat blogging friends at DezizWorld. Mom wrote several posts about this adventure on her blog, Golden Country Cowgirl. She did a little wine tasting on this trip and I got to go to one of the wineries. I think lots of wineries are on mom's fall itinerary!
Mom had both a spring and fall RV trip planned for us in 2020 but we all know what happened to those plans. Mom's original trailer sat for nearly a year and a half. She knew it would need some work and wondered if she should just buy a new (or newer) trailer that had some more modern conveniences, like a power awning. Mostly, since we have a home base and will not be RVing full time, mom wanted a smaller trailer.
Then, out of the blue, the universe sent her someone who wanted to buy her trailer without her even deciding if that's what she wanted to do! The deal was made but mom already knew she was going to have a hard time finding a new trailer. She had some pretty specific wants as she called them. After several weeks of searching, another opportunity presented itself and she had a trailer.
Fall Planning
Mom has been busy planning our fall itinerary and I should have some really fun stuff to share in a few weeks. We don't have a definite departure date set yet but it will probably be in early October. October will be here before you know it!
It's going to feel a little strange traveling without Echo. On our other RV trips, there were always three of us. Now there is just me and Ocean and we still don't get along all the time. Now that he doesn't have Echo to distract him in such a small space… Wish me luck! I'm just a little concerned about it but I have been standing up to him a little more lately and not letting him box me around. Truth be told, sometimes I start the boxing.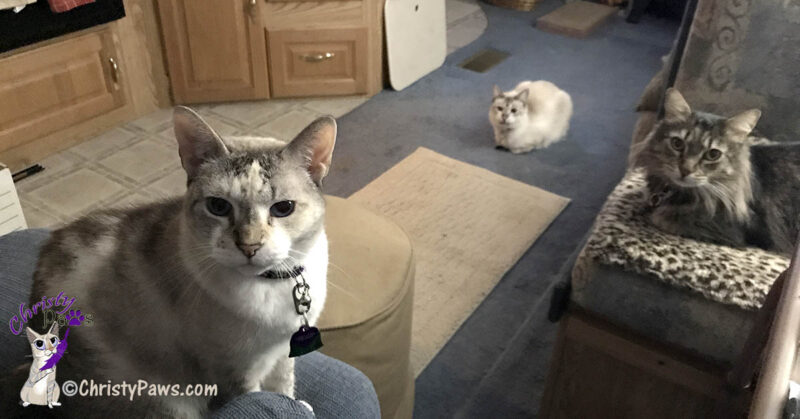 I'm really looking forward to sharing some travel adventures with you soon. You'll be #trippinwithChristy again!
Kitty kisses,
Christy Paws