Echo, Ocean and I are a little bummed today. For the past week or so we have had the most pawsome weather. It was glorious! If you follow me, you may have heard me mention just a time or two about how much it has been raining — over six weeks with only a day or two off here and there and they were still gray and gloomy. For those few days, though, the sun was shining and we had sun puddles in two of our windows.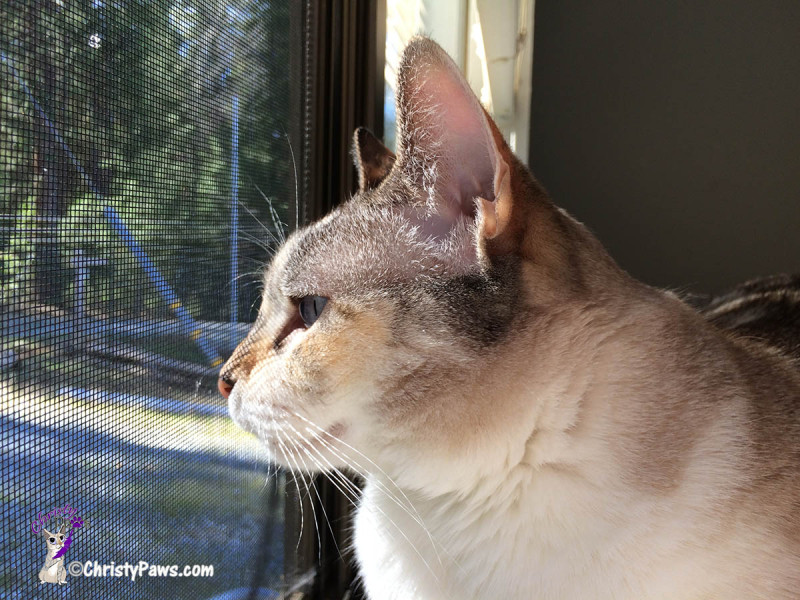 The best part was that the windows and doors were open almost all day for a few days! Mom said the temperature was in the 70s.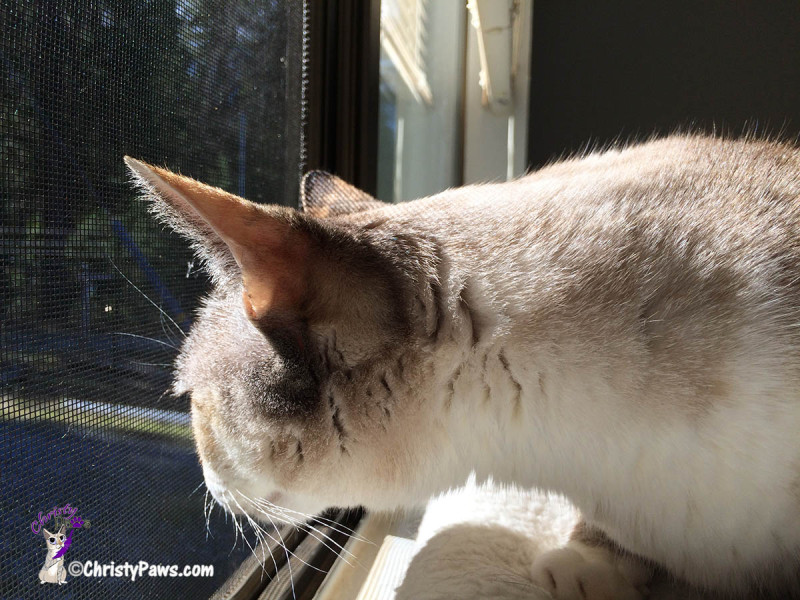 I sniffed the different smells and watched the birds coming to the feeders. Some of them were on the ground, cleaning up the seeds they knocked out of the feeder when they were squabbling. I got so excited I did a little chattering at them! They haven't been here to visit in a long time and I missed them.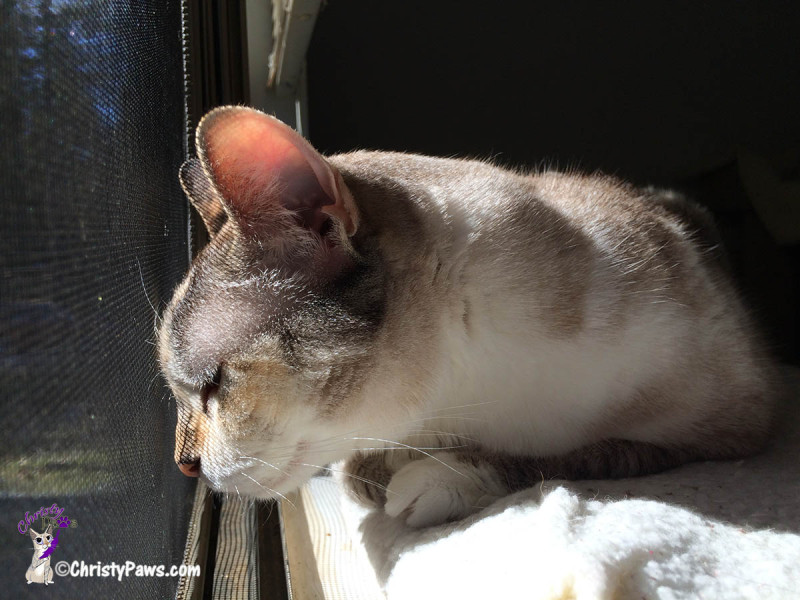 After all that excitement, I snoozed for a long time in the amazing sun puddle.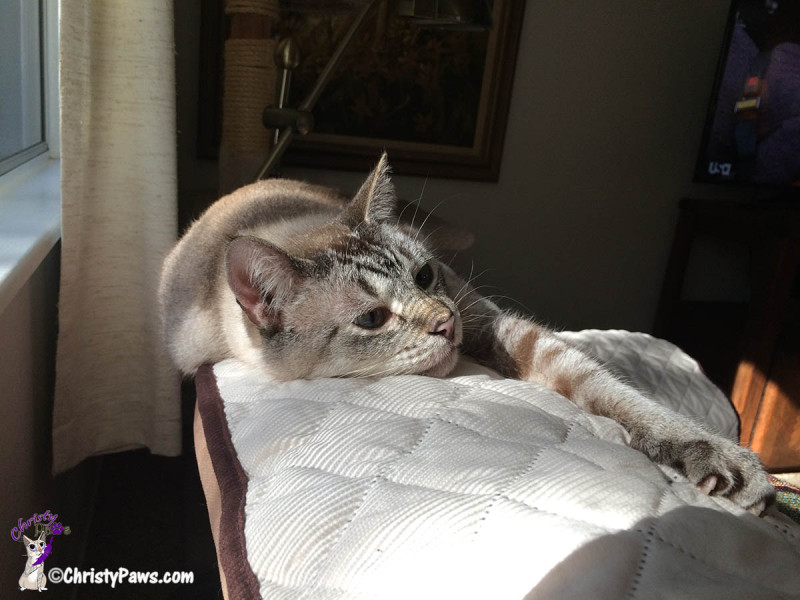 I didn't share my bird watching window. Ocean had to be content with the other window with a sun puddle, which was almost gone by the time mom took this photo.
Last night, all that changed! There was something howling outside, at first deep and low, then wailing really loud. It scared me so much. I didn't know what it was but thought it might be a huge, wild animal coming to eat us. I was in mom's lap and tried to run and hide. She held on to me and told me it was just the wind and that we were safe. I stayed and tried to relax but I was a little uneasy until it stopped.
If you haven't guessed it, along with the wind came the rain and gray skies again, so we are bummed. No more sun puddles.
Wishing you blue skies and sunny days with lots of sun puddles!
Christy Paws